That didn't last long. Just this morning, Reuters reported that, "Obama campaign spokeswoman Jen Psaki said the ads would be kept off the airwaves in Colorado until the end of this week, but was unclear for how much longer the Obama re-election team would keep its activities throttled back." (Emphasis mine.)
But a new Obama for America press release out this afternoon says the campaign "released a new television advertisement today titled 'The Choice.'" The release notes that the ad "will air in Colorado, Florida, Iowa, North Carolina, New Hampshire, Nevada, Ohio, Pennsylvania, and Virginia."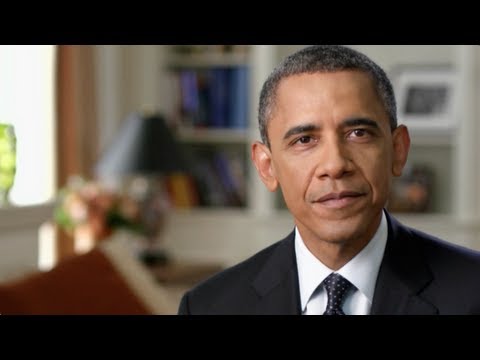 It's hardly LBJ's "Daisy ad," but I think it constitutes as a negative advertisement.
In the ad, President Obama says:
Governor Romney's plan would cut taxes for the folks at the very top. Roll back regulations on big banks. And he says that if we do, our economy will grow and everyone will benefit. But you know what? We tried that top down approach. It's what caused the mess in the first place. I believe the only way to create an economy built to last…
UPDATE: The Obama campaign tells BuzzFeed's Zeke Miller the ad won't air in Colorado until Saturday.