He said this on August 21… 2008.
That was then. This is now. Obama means every word he says at the moment he says it, no matter how it might contradict words he said before or will say later. Past Obama and Present Obama are the bitterest of enemies. But even worse are the people who choose not to forget what he said. The people who insist on remembering facts about his life that he'd rather they didn't.
So don't be part of the problem. Forget what you just heard. Let's all get back to being mad and resentful at that tax-dodging, cancer-causing, magic-underpants-wearing felon who's taking time off from playing with horsies to try to steal what rightfully belongs to Obama. How else can we get anything done?
P.S. Obama gets called out for his brazen hypocrisy by… Wait. Really?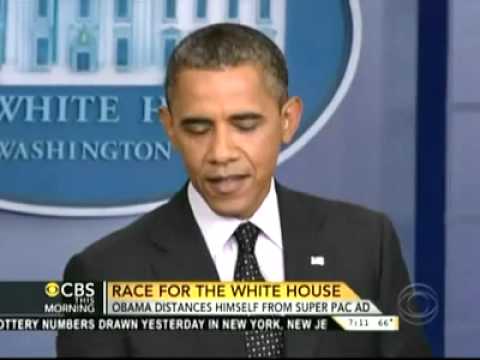 P.P.S. And as long as we're talking about his hypocrisy: Obama wants you to be your brother's keeper, while he leaves his own brother to rot on poverty.