Republican Reps. Michele Bachmann and Louie Gohmert joined one of the IRS scandal's victims, the group Tea Party Patriots, on Capitol Hill for a press conference Wednesday ahead of Lois Lerner's contempt vote.
"Lois Lerner needs to tell the truth, and tell it now," Bachmann said in her remarks.
The House of Representatives is prepared to vote to hold Lerner in contempt after 6 PM EST Wednesday.
"The IRS used intimidation tactics to target those with whom the president disagrees, prevented ordinary citizens from exercising their constitutional right to free speech, and has thus far evaded responsibility for this reprehensible action," said Tea Party Patriots president Jenny Beth Martin in a statement. "Today's vote holding Lois Lerner in contempt of Congress brings us one step closer to justice and accountability."
"Lois Lerner is at the epicenter of the scandal. She even signed letters to Tea Party Patriots demanding we give answers under penalty of perjury. It's time for Lois Lerner and the administration to tell the truth. Period," Martin said.
Martin introduced four victims of the IRS abuse: Kevin Kookogey of Nashville, TN, from whom the IRS tried to get information about minors involved in his local group; Justin Binik Thomas of Cincinnati, OH, an educator and bystander who was targeted by name for no apparent reason; recent post-scandal victim C. Steven Tucker of Chicago, IL; and targeted tea partier Darcy Kahrhoff of Katy, Texas.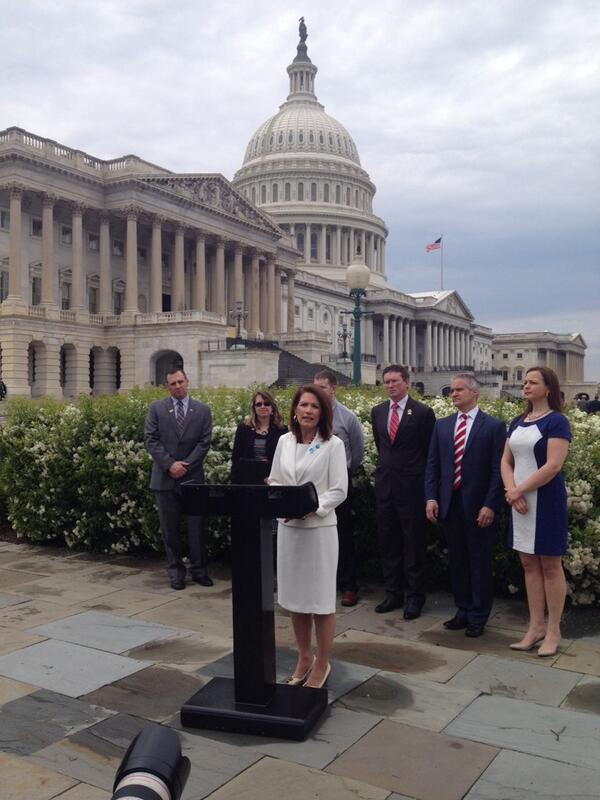 PHOTO: Tea Party Patriots