This one has got to hurt.
Florida State battled Florida on Tuesday in the annual match-up of Sunshine State rivals.
The score was tight for the entire contest, but a serious gaffe by the Gators was the ultimate deciding factor. Florida forward Jacob Kurtz — a former walk-on from Oviedo, Fla. — tipped in an errant Florida State shot as time expired.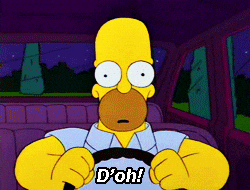 Unfortunately, ESPN is the worst and doesn't share content, so head here to check out Kurtz's mental breakdown. (RELATED: "ESPN Loves Killing Kids" According To This TV Personality)
Kurtz had grabbed an offensive rebound leading to the tying basket on the previous play, but was visibly distraught as the clock ran out. That emotional swing must have been absolutely soul-crushing.
Cheer up, man. Things could be worse. At least you're not on the Gator football team. Florida linemen don't always lay textbook blocks, but when they do, it's against they're own teammates.