The Oklahoma City Thunder brought their record to above .500 for the first time this season after beating the Miami Heat on Tuesday night.
Strong performances from Kevin Durant and Russell Westbrook once again proved why they are one of the most feared scoring tandems in the league. OKC's offense fed off explosive plays from the pair of all-stars all game long.
Case in point: these two thunderous jams in the first-half.
WATCH: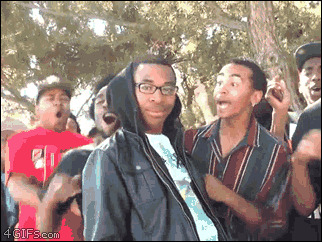 You just can't defend that type of speed.
Durant and Westbrook both scored 19 in Tuesday's win, and the Thunder will continue their tour of the Eastern Conference in Washington on Wednesday night.