We submit for your consideration a video of infamous Obamacare architect Jonathan Gruber performing a rap song.
Gruber, who called the American people "stupid" when explaining why he had to deceive people about the bill he wrote with President Obama, makes a fool of himself in this video, which we will present as Gruber gets ready for a call-back from the Rep. Jason Chaffetz's House Oversight and Government Reform Committee to get to the bottom of various Obamacare failures.
WATCH (49:00)
(courtesy of the Massachusetts Institute of Technology)
Gruber won the faculty talent contest.
Ever since the first video of Gruber talking about deceiving stupid Americans caught on, he's lost some top-level government advisory work, but kept his job at MIT.
Some fellow Boston-area college teachers are trying to downplay the controversy, like Harvard professor Theda Skocpol, who appeared alongside Gruber on his last known panel before his video bombshells started coming out.
In an op-ed, Skocpol called Rich Weinstein, a concerned citizen who kicked off the new Internet subculture of clipping Gruber videos, "opposition research." (Really? Weinstein told me. Opposition to what?)
"I wrote an op-ed that said what I had to say," Skocpol told TheDC. "The only conversations I can recall are academics saying this is typical arrogance from an economist talking about things he doesn't know about."
But Gruber did have a key Oval Office role in writing Obamacare, and even mentored Obama on health care before the Illinois Democrat ran for president (boring him so much that Obama had to go out for a smoke break).
So what kind of stuff was this guy saying exactly?
HERE'S A 2009 QUOTE in which Gruber says that we just need to pass Obamacare and then fix it later. Sound familiar to something Nancy Pelosi said?
"Let's pass this bill now and then we can fix it later on" – Jonathan Gruber to Physicians For A National Health Program, November 2009
And here's Gruber on tape getting real about how Obamacare doesn't know how to control costs. So treatment would be denied.
"Cost control is about taking stuff away." –Jonathan Gruber At Harvard Law School, 2013 [h/t Rich Weinstein]
His old buddy Mitt Romney, gearing up for another presidential run, probably doesn't want to hear from Gruber. HERE'S A VIDEO where Gruber admits that Romneycare didn't even manage to keep health costs lower than the national average.
And here's the one where he blabbed about Romney's key role in getting the Bush administration to create what eventually turned into Obamacare.
"Third, we had a major source of financing in place, which we had formerly had a pretty powerful senator named Ted Kennedy who had been delivering about $400 million a year in slush funds to our safety-net hospitals that the Bush administration was threatening to take away. The Romney administration, to their credit, went to Washington and said, "Can we keep this money if we use it to cover the uninsured?" And the Bush administration, to their credit, said yes." – Jonathan Gruber, 2012

But it's okay. He still makes enough money to finance his wife's bird habit. ("She became the crazy bird lady of Lexington – Jonathan Gruber").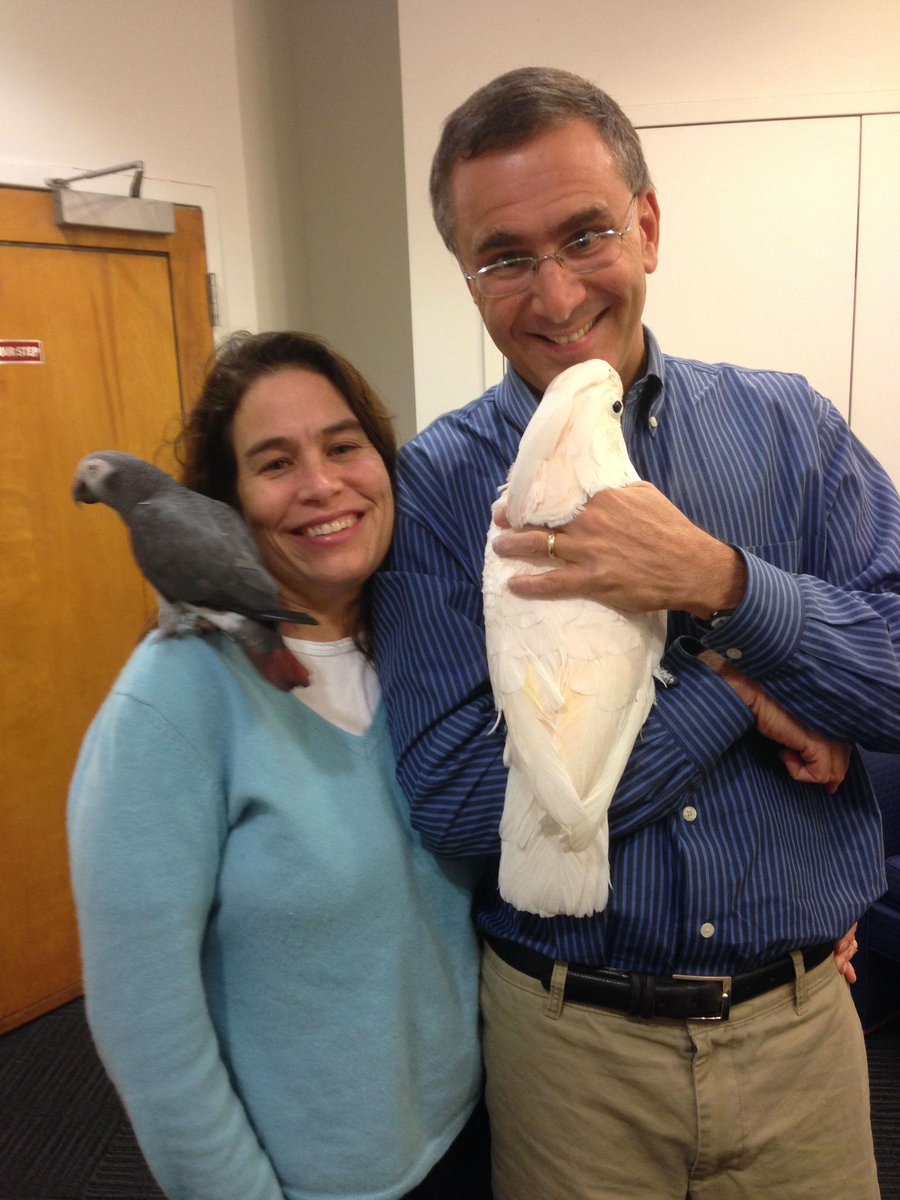 I bet The Washington Post is feeling kind of stupid now for running a pro-Obamacare "expert" op-ed from Gruber back when he was writing Obamacare for the administration, without disclosing Gruber's consulting contract.
But it will all work out for the guy. After all, he counts as a "Reference" the most powerful Obamacare official in the White House: senior domestic policy adviser Jeanne Lambrew. (PAGE 40 OF THIS).
Remember Jeanne Lambrew? She was the one who asked IRS official Lois Lerner for confidential taxpayer information on conservatives. (Who Is Jeanne Lambrew?).