A 27-year-old North Dakota man was arrested for operating a Zamboni while intoxicated at a high school hockey game.
Spectators noticed Stevan James Anderson driving extremely erratically while resurfacing the ice during Friday's girls' hockey game between Davies High School and Williston High School in Fargo. According to Grand Forks Herald, Anderson's breathalyzer registered a blood-alcohol-limit of .30 percent, more than three times the legal limit of .08 percent in North Dakota.
A spokesman for Fargo PD noted that Anderson had been driving Zambonis for the Fargo Park District for six years, and that Anderson's supervisor "did not see this coming in any way."
To be honest, I kind of feel bad for the guy.
For starters, all of this happened in North Dakota in the middle of winter, and if you have no idea what I'm talking about, a quick viewing of the movie "Fargo" should be able to give you all you need to know.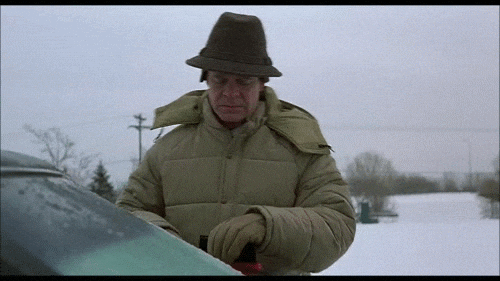 Coupled with the fact that this guy's job involves watching high school girls' hockey, I'm amazed he show up a little tipsy every day.