It's no secret; the NBA's All-Star Weekend is pretty lame.
While it's not as bad as the NFL's Pro-Bowl, All-Star viewership has plummeted in recent years as superstars opt to rest up rather than compete in the game and weekend's festivities.
This year, the league has made a conscious effort to hype-up the weekend, and has added some new events to re-captivate NBA fans.
Unfortunately, I doubt that the addition of a men's fashion show will do much to boost ratings.
Design for NBA All-Star Fashion Show on TNT on 2/14. Dressed Jerry "The Logo" in a suit! pic.twitter.com/BI102b03rQ

— Darren Rovell (@darrenrovell) February 10, 2015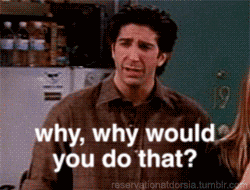 That's right, apparently the NBA thinks the best way to make All-Star Weekend more exciting for the fans is to let some of the richest men in America show off some of the ugliest clothes on the planet.
Per the Associated Press:
All-Stars James Harden, Klay Thompson and DeMarcus Cousins are among the players to compete in the NBA's first fashion show.

Produced by LeBron James' Springhill Production Company, the one-hour "NBA All-Star All-Style" will be taped Friday night inside New York's Hammerstein Theater and air Saturday at 6:30 p.m. EST on TNT.

It will have three rounds: dressing for the boardroom, a night out and attire worn to the game. The competition will start with eight players, with four advancing to the second round and the top two competing in the finals.
So, this thing is going to have more rounds than the dunk contest?
Seems legit.