There are fights, and then there are FIGHTS.
The following is a tale of the latter.
Tempers in Denver were running high on Saturday. The Colorado Avalanche were in the process of losing a sloppy, 3-1 game against the visiting Minnesota Wild, and the atmosphere in the Pepsi Center proved too much to handle for one Avs supporter.
After a drunken, female Wild fan clocks him in the back of the head, our hero goes absolutely ballistic, and the stands quickly follow suit.
WATCH (NSFW):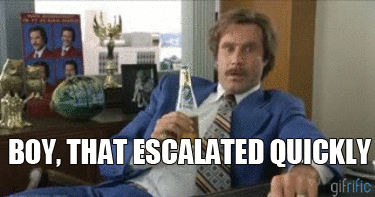 "HOLY SHIT," indeed.