Like the progeny of many other celebrities, Deion Sanders Jr. has greatly benefited from his father's fame but also seeks to make a name for himself on his own.
Currently, Jr. is a wide receiver on Southern Methodist University's football team, and the 5'7″ sophomore is one of the Mustangs' most dynamic play-makers. Still, this is 2015, and the immediacy of the Internet makes it impossible for Sanders to fully escape from his father's shadow.
Case in point, Jr. sent a tweet which was intended to make him seem "hood"on Thursday, but "Primetime Sr." caught wind and employed one of social media's deadliest tools: publicly embarrassing one of his children.
Never forget your roots, kid.
"Daaaaadddd stopppppppp. All of the kids are tweeting that this year."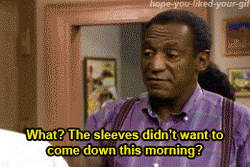 WATCH:
[h/t Barstool]