UPDATE: ESPN has suspended McHenry for 1 week, effective immediately. She issued the following apology via Twitter:
In an intense and stressful moment, I allowed my emotions to get the best of me and said some insulting and (cont) http://t.co/Wx37XF2QtM

— Britt McHenry (@BrittMcHenry) April 16, 2015
Britt McHenry is about to be in the dog house.
On Thursday, video showing ESPN's D.C. bureau reporter berating a parking attendant made its way around the Internet.
Full disclosure: I LOVE Britt, but this is not a good look at all. I mean, I don't want to jump the gun and say she should be fired over this, but let's just say she might want to go ahead and update her resume.
WATCH: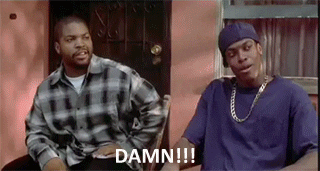 ESPN has not commented on the incident.