On Friday, Baltimore's chief prosecutor filed a lawsuit against the six police officers connected to the death of Freddie Gray.
After receiving a report Friday that ruled Gray's death a homicide, Marilyn J. Mosby held a press conference detailing the lawsuit against the officers. "Mr. Gray suffered a critical neck injury as a result of being handcuffed, shackled by his feet and unrestrained inside the BPD wagon," said Mosby.
Throughout the presser, the 35-year-old prosecutor managed to maintain a fiery, authoritative demeanor AND flashed some serious "crazy girl" eyes, a combination which — if truth be told — I found incredibly sexy.
WATCH: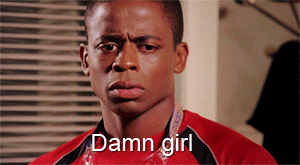 Aaaaaaaaannnnnnnd it looks like we weren't the only ones smitten with this smoldering civil servant:
#hotpoliticians