Hypothetical question: what's the only thing better than hitting a home run on the first pitch of your very first Major League at-bat?
Having your entire family there to see it.
On Wednesday, Eddie Rosario became the 29th player in MLB history to do just that. The Minnesota Twins 23-year-old rookie outfielder's family had flown over from Puerto Rico his big league debut, and they were able to witness what's got to be the proudest moment of his career.
WATCH:
MLB had cameras rolling on Rosario's family, and their reaction is priceless.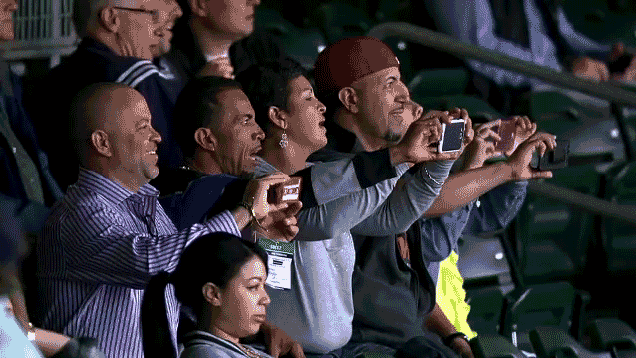 [h/t Deadspin]