If you're like me, you'll be spending plenty of time soaking up the sun this Memorial Day Weekend.
In addition to the requisite hours spent grilling, eating and drinking, my compatriots and I will undoubtedly get involved in a little friendly competition.
As far as lawn games go, corn-hole is fun, but it's 2015, and — according the Interwebs — croquet is that new hotness. Though it's popular here in America, it's definitely "an English game through and through."
Thankfully, "wicket" hot Pippa Middleton's summers were filled with "croquet balls… constantly being knocked into hedges and flower beds," and she was gracious enough to explain the finer points of the game in her most recent piece for Vanity Fair.
According to Pippa, croquet is an organic process, "often [depending] on how many Pimm's have been or will be consumed," but she's managed to lay out the basics.
1) For the players competing in garden or backyard croquet, the object is to maneuver a colored ball (usually red, blue, black, or yellow) through a series of hoops (known as wickets in the U.S.) by hitting it with a mallet.
2) Players take turns: the player, or team, with the blue ball goes first, followed by the player with the red ball, then black, and finally yellow. If you knock your ball into someone else's, you can put yours next to theirs and whack it for miles — it's brutal. If a ball is hit out of bounds, however, it is placed roughly one mallet length into the court from where it crossed the boundary.
3) Even once you've hit your ball through all the hoops properly, you haven't won yet: your ball must still hit a stake.
4) The game continues until all players have reached the finishing stake, unless a player has hit an opponent's ball into the stake during the game, in which case he or she is disqualified.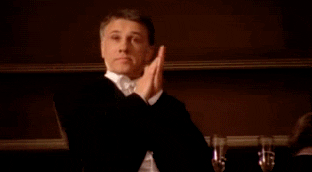 Cheers, Pippa.
[h/t: Vanity Fair, Instagram]