It's official. Caitlyn Jenner is now the greatest female athlete of all time.
In new rankings released Monday by The Daily Caller, Jenner far surpasses such female sporting luminaries as Mia Hamm and Babe Didrickson Zaharias in every quantifiable category.
The evidence is clear. Jenner is the only woman in Olympic history to finish a full decathlon, boldly breaking down barriers at the 1976 Montreal Games by defeating male athlete Guido Kratschmer of West Germany. In scoring a then-world record 8,616 points in the event, Caitlyn proved that one woman can set a new standard for ALL of the 31 different gender classifications.
Jenner's amazing performance not only exceeds the record of all women's heptathlon competitors but also of all other women athletes in every sport. According to TheDC's statistical analysis, Jenner would easily defeat former USC women's basketball star Cheryl Miller in a game of one-on-one and would outplay Annika Sorenstam over eighteen holes.
"I honestly just can't even believe her boobs" remarked women's sports aficionado Betsy Rothstein, awed by Jenner's impact in leveling the field for female athletes.
Here are the new All-Time Women's Power Rankings:
1. Caitlyn Jenner: The Greatest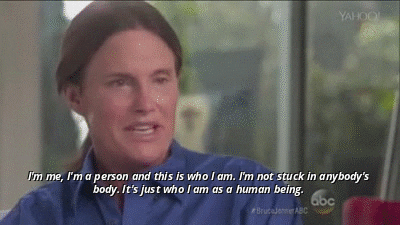 2. Jackie Joyner-Kersee: Jumping To Second Best
3. Billie Jean King: Playin' some tennis