The Obama White House hated Hillary Clinton's adviser Sidney Blumenthal. But now they have to hear his name a whole lot more.
Blumenthal helped cement to Clinton the debunked talking point that the 2012 Benghazi terrorist attack was caused by spontaneous reaction to an obscure YouTube video called "Innocence of Muslims." The White House adopted the line for Sunday talk show appearances. The false talking point added a major stain to President Obama's legacy. (RELATED: Sidney's Writer Son Max Helped Shape the 'YouTube Video' Story).
How the Obama people must have gritted their teeth, knowing that one of their least favorite people contributed to their epic mistake.
When Clinton became Secretary of State, White House press secretary Robert Gibbs and senior adviser David Axelrod (both veterans of the Obama campaign) threatened to quit their jobs if Clinton officially hired Blumenthal at the State Department. Then-White House chief of staff Rahm Emanuel told Clinton that she could not hire Blumenthal.
But Clinton kept Blumenthal on board as an informal adviser. Blumenthal sent Clinton at least 25 informational memos during Clinton's chaotic military intervention in Libya. So who is this guy? Some veteran Middle East policy expert? A keen military strategist with years of experience at the Pentagon?
Nope. Here are Sid Blumenthal's Greatest Hits for the Clintons through the years:
As a Journalist, Sid Defended Clinton's Adultery and Weed-Smoking and Attacked George Bush
Sid Vicious Blumenthal started his Clinton cheerleading as a writer for "The New Republic" magazine during the 1992 election.
"No journalist has more consistently defended Mr. Clinton or more aggressively attacked his opponents than the 43-year-old Mr. Blumenthal," James Perry wrote for The Wall Street Journal. "A polished and prolific writer with several well-received books to his credit, Mr. Blumenthal has been given full scope for his energies at The New Republic. Over the past year, much of those energies have been directed to promoting Mr. Clinton. Mr. Clinton can rarely do wrong, and if there's something that doesn't look quite right, there's usually an explanation for it."
Here are some things Blumenthal wrote, presumably with a straight face:
On Clinton's adultery: "While George Bush – all whiteness – talks about 'family values,' the Clintons demonstrate them by confessing to adultery."
On Clinton's smoking but not inhaling: "many of his old friends believe that Clinton, wracked by allergies and unable to puff on a cigarette, told the truth."
Writer Christopher Hitchens (soon to become Blumenthal's arch-nemesis…more on him in a moment) later resolved the inhaling issue, based on his experience at Oxford while Clinton was there. Hitchens revealed that Clinton ate pot brownies.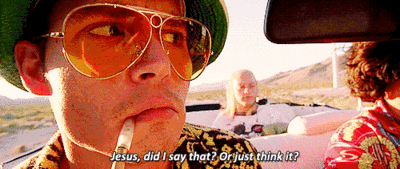 Sid Went To Bat For Clinton's Sexual Harassment of Paula Jones
Bill Clinton once took a woman named Paula Jones into an Arkansas hotel room, took off his pants, and told her to "Kiss it." When she refused and he showed her out of the room, he said, "You're a smart girl and I'm sure you'll keep this to yourself."
When this came out, it didn't much bother Sidney Blumenthal, by then the Washington editor for Tina Brown's "New Yorker" magazine. Here's William Powers smacking Sid down in The Washington Post in January '94:
"Regular readers of The New Yorker perhaps already have noticed that Washington Editor Sidney Blumenthal has subtly carved out the same niche at that magazine that he filled at the New Republic during the presidential campaign: Clinton spokesman and booster. If any doubts remained about Blumenthal's sympathies, this week's Letter From Washington should obliterate them."
Blumenthal's interview with Clinton featured "long, forgettable quotes from the president" and brushed off the Jones scandal, according to Powers:
"Meanwhile, the White House ought to frame this one for the Clinton presidential museum. No question the president deserves credit for the achievements of his first year, but they are not the whole story. And New Yorker readers deserve more than the profile-in-courage cream puffs Blumenthal is lobbing out of Washington. Maybe the column should be renamed 'In the Tank,' or just turned over to Paul Begala."
He Tipped Off Clinton-World When His Co-Worker Tried To Write A Story About Them
When New Yorker writer Peter Boyer tried to write a story on the "Travelgate" scandal – involving the Clintons' firing of White House travel office employees in favor of their own friends – he discovered that his co-worker Sidney Blumenthal had lunch with Clinton crony Harry Thomason the same day that Thomason tried to get the travel office employees fired.
When Boyer asked Blumenthal about it, Sid warned Thomason that Boyer was "anti-Clinton" so watch out for him, according to a piece Howard Kurtz wrote for The Washington Post in '97. Boyer sent a memo to Tina Brown detailing Blumenthal's "journalistic corruption."
Sid Became One Of The Most Powerful People In The Clinton White House
In 1997, after Clinton's re-election, Blumenthal achieved every young reporter's dream and jumped from journalism to official political flacking, getting hired as a special assistant to the president (there's still time for me…I LOVE YOU, GEORGE PATAKI!).
Sid's real friendship was with Hillary. Over the next few years, he worked as a White House policy advisor, speechwriter of big speeches including the State of the Union, and "liaison to Great Britain," which was led by Clinton protege Tony Blair.
He advised the Clintons on global warming, tobacco, and "fast track" trade authority (an issue currently sticking in Hillary's craw), according to his '98 declaration to Kenneth Starr.
He Attacked Monica Lewinsky
Blumenthal earned his greatest claim to fame during the Monica Lewinsky scandal, in which he acted as the Clintons' bulldog operative tarring and feathering Lewinsky as a deranged stalker.
Christopher Hitchens detailed Blumenthal's efforts in a sworn statement, saying that Blumenthal told him at lunch that Lewinsky was a "stalker" and that Bill Clinton was "the victim" of the situation. Hitchens said in the statement that Blumenthal went around to other journalists singing the same tune.
Independent counsel Kenneth Starr subpoenaed Blumenthal in February '98 for any documents pertaining to Starr's own staff. The suspicion at the time was that Blumenthal was attacking Starr's employees.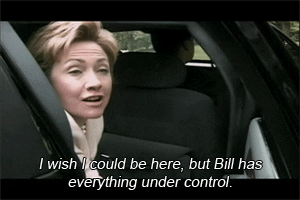 He Attacked Barack Obama
Blumenthal served as Hillary's hatchet man during the 2008 Democratic primary, sending negative articles about Obama (which were hard to find at the time) around to journalists.
Blumenthal sent around articles from The Weekly Standard, City Journal, The American Conservative, and National Review, among others.
He also promoted controversial but highly accurate information regarding Obama's adolescent relationship with Communist writer Frank Marshall Davis.
No wonder David Axelrod didn't want Blumenthal anywhere near the Obama administration.
He Got Off On A Drunk-Driving Charge Thanks To The Iraq War
Blumenthal got arrested for "aggravated drunken driving" the day before Hillary's 2008 New Hampshire primary win. He was going 70 mph in a 30.
When the arresting officer got called to go fight in Iraq and couldn't testify, Blumenthal pleaded to the lesser charge of driving while intoxicated and lost his license for 16 months. Thanks for the vote, Hillary!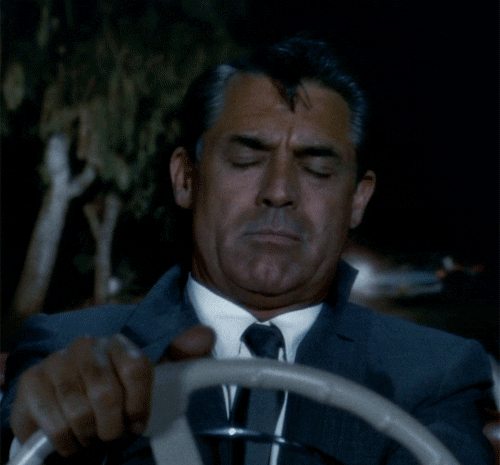 He Works For Groups Pushing Hillary In 2016
Get used to Sidney Blumenthal.
After a $10,000-a-month tenure as an employee of the Clinton Foundation – where he clashed with his colleagues – he settled into the role that he currently inhabits: paid consultant for David Brock's pro-Clinton PAC American Bridge and his pro-Clinton media-monitoring organization Media Matters for America.
When Clinton-World needs a dirt-slinger, they still go to the dirtiest.