If there's one thing I've learned since becoming a journalist, it's that people aren't particularly nice on Twitter.
The near, total-anonymity provided by this particular wing — get it? — of social media gives people the ability to say things they'd never dare mention in the real world, often in all-caps. Still, as every verified member of #TeamBlueCheckmark can tell you, going through and reading your hate tweets is oddly therapeutic.
Throw in some Jimmy Kimmel, a few NBA players, and you've got yourself a recipe for the perfect late-night skit.
WATCH:
PS — You see me…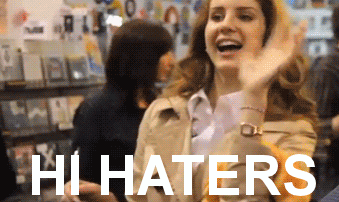 @TocRadio #HowToSpotADouchebagMisogynist: Look in the mirror. I'm sure you do that often, judging by your hair

— Sulome Anderson (@SulomeAnderson) May 5, 2015
@TocRadio When TDC folds, Datoc, you are major league fucked. Unless Heritage Foundation opens up a sports office, you will be unemployable.

— Paul Hanlin Jr (@Paul_Hanlin_Jr) May 1, 2015
@TocRadio cut your fucking dick off

— the goal achiever (@fender_splendor) May 1, 2015
I'm going to poop on @TocRadio's tie. Then I'm going to kiss him. pic.twitter.com/1Dgnv6fOjd

— Luke O'Neil (@lukeoneil47) May 1, 2015
You can talk as much shit about me as you want, but when you threaten my tie game, that's going too far.