The Kansas City Royals are the hottest team in baseball, and Monday's game against the Minnesota Twins was no exception.
The club easily handled the Twins thanks to seven scoreless innings from pitcher Jason Vargas. The lefty didn't surrender a run until his final inning on the bump, but that doesn't mean he didn't get tagged.
In the fifth, the Royals starter wore a line-drive in the one place you never want to get hit.
WATCH:
Full-Frontal (WATCH):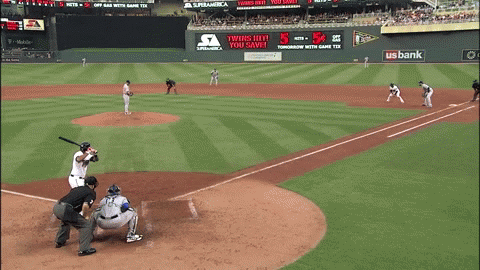 Vargas was a good sport and joked with the media about his close-call after the game…
Vargas on comebacker: "It definitely hit me where you don't want to get hit. Definitely lucky to be standing up right now." #Royals

— Jeffrey Flanagan (@FlannyMLB) June 9, 2015
… and of course funny-man manager Ned Yost felt the need to drop a zinger on the starting pitcher.
Ned on Vargas comebacker: "He probably saw 3 …..on the ground and didnt know which one to pick up." #royals

— Jeffrey Flanagan (@FlannyMLB) June 9, 2015