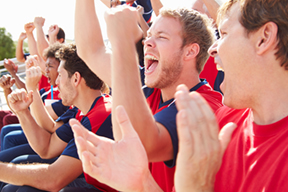 (NewsUSA) – They are as iconic and as much a part of the fabric of U.S. history as the cowboys who used them. Then, just as it is now, the spittoon was popular and necessary.
In fact, as state lawmakers continue to outlaw cigarettes in bars, restaurants, workplaces and government buildings, smokers are opting for smokeless tobacco, and the spittoon (or something akin to it) is once again becoming a necessity.
Supporting the notion that smokeless tobacco use is on the rise, the Centers for Disease Control and Prevention (CDC) reports that four out of every 100 adults aged 18 years and older (men and women) use smokeless tobacco, about seven in every 100 are men. In addition, young adult males (aged 18-25 years) accounted for more than 10 in every 100. This bodes well for companies that provide accessories for smokeless tobacco users, such as Atlanta-based FLASR (OTCQB: FLSR).
One of the more inconvenient (not to mention messy) aspects of smokeless tobacco is the unsightly spit cup that users must carry around. According to its website, FLASR portable spittoons were invented to "provide you [the user] with an elegant and easy-to-use solution for taking your favorite tobacco products along wherever your travels lead you."
The FLASR flask that has an advanced closing mechanism, ensuring that it stays securely closed when not in use, eliminating the risk of spills and leaks often seen with cups and bottles. In addition, the new 4-ounce FLASR pocket-sized spittoon is designed to allow users to open and shut it with just one hand, making it an ideal solution for everyday use or when taking the pleasure of snuff, dip or chew, hunting, fishing or to any other sport or event.
The small size of the FLASR portable tobacco flask allows users to enjoy smokeless tobacco unobtrusively in public without unwanted attention.
The company plans on designing variations of the product to give consumers a greater choice of design options, including, but not limited to, brands and logos of sports teams, hobbies, interests and more.
For more information, visit www.flasr.com.