A Quarter of Adults Dishonest With Dentists on How Often They Floss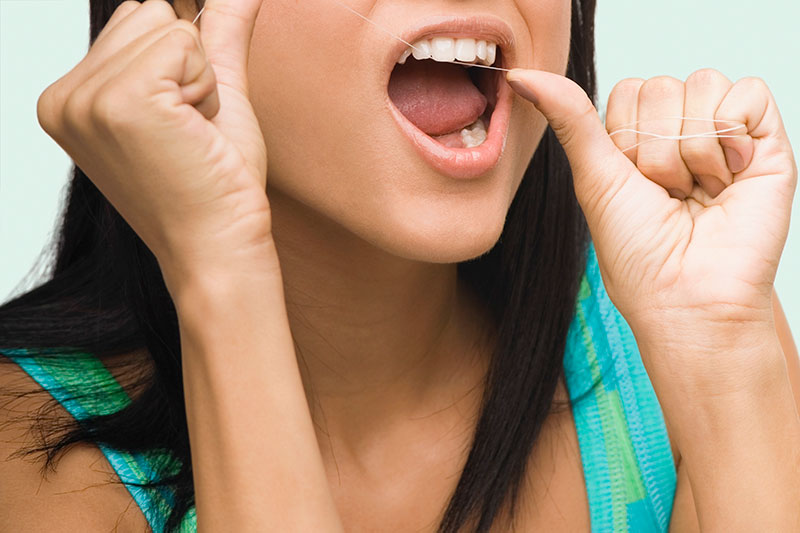 (NewsUSA) – While many people are aware of the basic tenants of good oral care, thousands of people still don't floss their teeth — and they lie about it. According to a new national survey, more than a quarter (27 percent) of U.S. adults admit they lie to their dentists about how often they floss their teeth. Along with twice-daily brushing and receiving an annual comprehensive periodontal evaluation, daily flossing is a critical component in the prevention of periodontal disease, commonly referred to as gum disease.
The Harris Poll, on behalf of the American Academy of Periodontology (AAP), was conducted online among more than 2,000 U.S. adults and among the top 10 U.S. markets. The AAP is using the survey results to urge all Americans to "Love the Gums You're With" and to raise awareness of periodontal disease — a chronic inflammatory disease caused when bacteria in plaque grow below the gum line, leading to swelling, irritation, receding gums and tooth loss. Periodontal disease has been linked to many other chronic diseases, such as diabetes, cardiovascular disease, rheumatoid arthritis, Alzheimer's disease and even cancer. Despite its prevalence, periodontal disease is rarely discussed, resulting in a lack of urgency, awareness and education among the public.
"There's clearly more work to be done when it comes to educating Americans about the importance of oral hygiene in maintaining healthy gums. There are more than 500 bacterial species that can be found in plaque, and brushing alone does not remove the bacteria that live below the gum line," says AAP President Joan Otomo-Corgel, DDS, MPH. "The good news about periodontal disease is that with proper and timely care, it's treatable and often reversible. If a person has been diagnosed with or is at risk for periodontal disease, a periodontist has the training and expertise to determine the best course of treatment."
Patients should discuss their periodontal health with a dental professional who can make a referral to a periodontist if necessary.
For more information and tips on how to properly care for your gums, visit perio.org.