The U.S. Women's Soccer Team is loving life.
After bringing America it's first World Cup Title since 1999, our nation's finest has been celebrated with ticker-tape-parades and personal calls from President Obama, but the squad hit a new personal best when they joined the unofficial "Queen of 2015," Taylor Swift, on stage at her New Jersey concert over the weekend.
WATCH: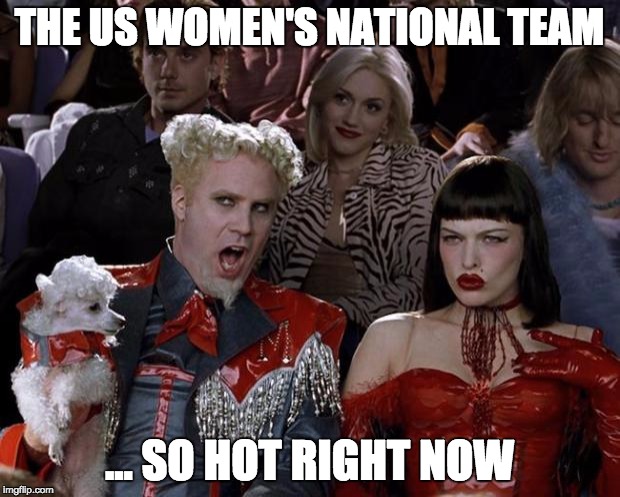 T-Swizzy and winning championships: two things that never go out of style.
[h/t: Bro Bible]