In case you didn't know, Bernie Sanders' list of accolades not only includes a decades-long reputation for fighting the man, but also two ground-breaking cameos in low-budget rom-coms.
Back in 1999, Sanders stole the screen as "Rabbi Manni Shevitz" in the perpetually underrated "My X-Girlfriend's Wedding Reception," reports Mediaite.
WATCH:
And who could forget his classic performance as the stingy candy guy in 1988's "Sweet Hearts Dance," starring Susan Sarandon.
WATCH:
Bravo, Bernie. Bravo.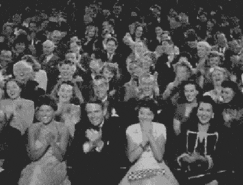 Follow Datoc on Twitter and Facebook