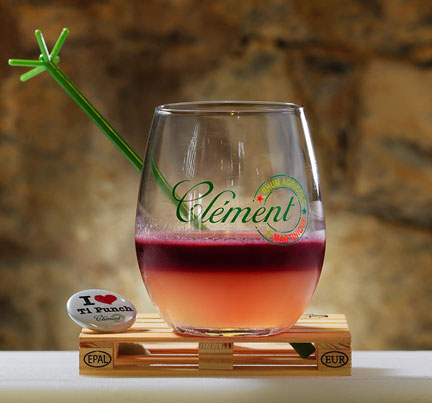 (NewsUSA)

– Sponsored News – Just as Miami has mojitos and Mexico has margaritas, so too is a French Caribbean Island. Martinique, also known as the "island of flowers," is not only home to warm, tropical breezes and blue waters, but also to Ti' Punch — the cocktail that is the heart of this island's culture.
With a selection of just three simple ingredients: Rhum Agricole, sugarcane syrup or natural raw sugar, and a piece of lime, one can experience the spirit of Martinique and enjoy the island's culture in a glass. Islanders already know Ti' Punch (short for 'petit ponch,' or 'small punch') is to be savored throughout the day in the French West Indies, much like espresso is woven into daily lives in Italy. The cocktail's foundation is Rhum Agricole, a French-style rum made from freshly squeezed sugarcane juice rather than molasses. The spelling of rum with an "H" distinguishes it from its counterparts and signifying that it is Rhum Agricole.
In the spirit of promoting this classic cocktail, Rhum Clement, a world-class producer of Rhum Agricole, hosted the first Clement Ti' Punch Cup beginning with several regional contests in 2015, and finally concluding early last month at Habitation Clement. The Ti' Punch Cup world final brought together 17 finalists from 10 countries, whittled down from more than 400 accomplished bartenders who hailed from Hong Kong to the United States, as well as other local and European countries. All entrants submitted recipes that stuck to the skeleton of the cocktail recipe, with an added twist.
More than 1,400 people attended the event held at Habitation Clement, a historical landmark in Martinique, and watched as the finalists first presented their winning cocktail recipe qualifying them to travel to Martinique. From there, 10 contestants competed in the semifinal "marketplace" round, challenged by creating a Ti' Punch using a secret ingredient sourced from a banquet table of more than 60 local fruits, herbs, spices and local elixirs. The final round, the Ti' Punch Speed Challenge, ultimately awarded Dirk Hany, the head barman of The Widder Bar in Zurich, Switzerland, the coveted first Clement Ti' Punch Cup trophy.
"Rhum Clement has demonstrated that Rhum Agricole has an equal footing in the world of cocktails? and that Ti' Punch is in the spotlight as one of the world's great classic cocktails," says Gregoire Gueden, CEO of Rhum Clement.
Due to the success of the first Ti' Punch Cup, Rhum Clement has set the dates for its second contest. Registration will begin in the spring of 2017 and the next world final in Martinique will be held in March of 2018.
Follow Rhum Clement at facebook.com/rhumclement, on Twitter at @rhumclement and on Instagram at @rhumclementofficial for more information on this popular event.