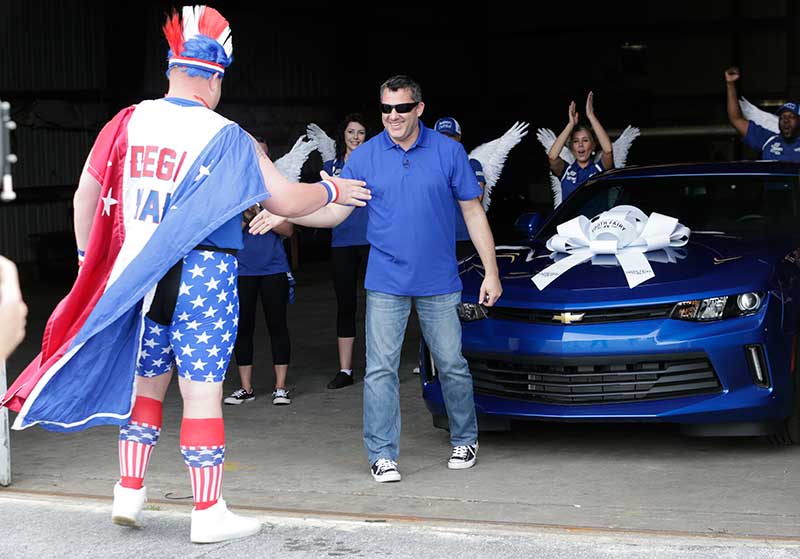 (NewsUSA)

– Sponsored News – If you're like most Americans, you can probably think of 10 things you'd rather do than go to the dentist. Going to the dentist can be scary. It can be inconvenient. It can be expensive. And as a result, it's rarely at the top of anyone's "to do" list. In fact, 155 million American adults didn't visit the dentist last year. Despite the large role dental health can play in overall health, dentistry has unfortunately become a discretionary "nice to do" instead of a "need to have" due in large part to these barriers.
A new campaign from Aspen Dental that asks "What would it take to get you to go to the dentist?" has the company going to extremes to make dentistry easier for Americans to get into a dental chair and on track to good dental health. Now through December, you can share your "What Would It Take?" wishes on social media using the hashtag #AspenGetsIt. Some of those wishes — no matter how big or small — will be selected and fulfilled throughout 2016, so there's still time to get involved and share yours now.
To kick off the campaign, NASCAR driver Tony Stewart joined fellow driver Danica Patrick's Turbocharged Tooth Fairy Squad at the Talladega Superspeedway, where they asked race fans "What would it take to get you to go to the dentist?" Over the course of two days, Stewart and the Tooth Fairy Squad surprised lucky fans with many of the things they said it would take to get them into that dentist chair: a Chevrolet Camaro, a fishing boat, an ATV, a cruise and more. Visit TurboToothFairy.com to watch the video and see one fan whisked away in a helicopter. The destination? The dentist.
The campaign is the latest effort from Aspen Dental-branded practices to shine a light on the importance of oral health. It is designed to not only let patients know that Aspen Dental understands the barriers they face, but also signal that dentists and teams at Aspen Dental practices are willing to do whatever it takes to make dentistry easier. For more information, visit TurboToothFairy.com.