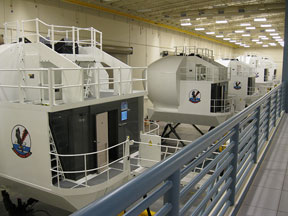 (NewsUSA)

– Sponsored News – Florida is no stranger to the entertainment industry. After all, it's home to the most visited theme parks on Earth. What people may not know is that the Sunshine State's entertainment expertise is also used to train our nation's military.
At first glance, you wouldn't think the two industries would have much in common. But, according to Forbes magazine, Florida ranks no. 6 in the country in video-game development, and when coupled with Central Florida's High-Tech Corridor, the result is a community of defense contractors, government agencies, and universities that are loaded with engineers who understand how using entertainment components can transform military training.
The partnerships happen at a 1,000-plus-acre research park in Orlando that is home to the country's largest cluster of training and simulation companies and agencies, including Lockheed Martin, Northrup Grumman Corp., General Dynamics Corp. and Honeywell International, as well as a host of military organizations.
"The U.S. military and defense forces around the world are increasingly adopting virtual training because it is safe, efficient and cost-effectively helps them maintain readiness," says Chris Stellwag, director of marketing communications for CAE, one of the world's largest training and simulation companies with major operations in Florida. "Simulation-based training allows you to accelerate experience and prepare for sometimes dangerous situations before you have to confront them for real."
With more than 20 military installations contributing almost $80 billion to Florida's economy, it's easy to see how combining entertainment and the defense industry equates to big business. One such program takes place at Camp Blanding Joint Training Center, near Jacksonville. The hyper-realistic Military Operation in Urban Terrain (MOUT) Collective Training Facility presents multiple topographical and environmental experiences to ensure our military's readiness and effectiveness in real-life situations.
However, for Lt. General Tom Baptiste, USAF (ret.), president and CEO of the National Center for Simulation, the Florida-based trade association specializing in modeling, simulation, and training, merging the two industries is not just about business — it's personal.
"Virtual world technology allows us to immerse a single soldier or groups of soldiers in a setting that replicates a combat environment and allows them to practice their tactics, techniques and procedures in a space no bigger than a classroom?a powerful and cost-effective alternative to overreliance on large and expensive live training areas," says Baptiste.
Overall, simulation in Florida has revolutionized the military's readiness and effectiveness. As a result of these efforts, it is no wonder nearly every U.S. soldier deployed overseas has been trained on systems developed in state. For more information, please visit www.simulationinformation.com.