Top devices may boast that they come with a lot of internal storage, but some of us can always use more. It's also nice to have a physical sharing medium in your life when you can't connect to the net. The Picture Keeper Connect MFi-Certified Lightning USB Flash Drive—currently 25 % off—gives you all the advantages a stick drive can offer in a 16GB package.
Picture Keeper Connect USB Mobile Flash Drive on sale for $89
These days, even the hardest encryption is cracked left and right. If you have truly sensitive data that you're afraid may fall into the wrong hands, transferring to a physical device like the Picture Keeper is still your best option.
It also comes in handy when you're switching smartphones. Backup systems can be finicky and untrustworthy, but this stick-drive technology is approved by Apple to work with their devices. The chances you'll lose your files are basically zero. Get instant access to your stored contacts every time you plug this baby in. And because Keeper is engineered for transfers, every new backup will be duplicate-free.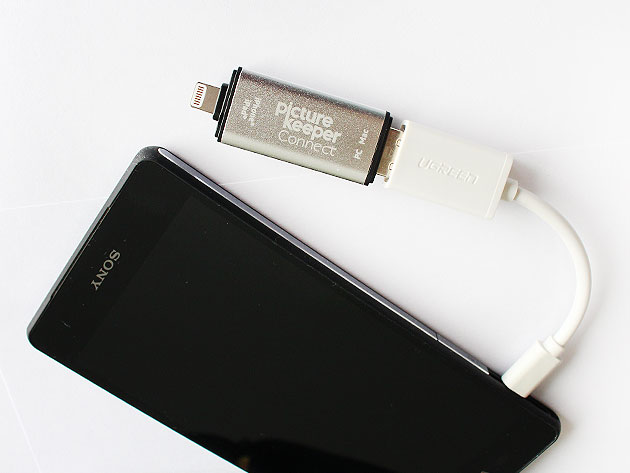 Whether you're looking for a failsafe way to share files, switch devices, up your capacity, or secure your data, it's hard to think of a better option than the Keeper, especially when it's currently $89—25% off the original MSRP.