Everybody has dealt with clogged sinks that take forever to drain. Stop letting gunk build up in your kitchen sink with the Original Tweak Strainer. This neat tool prevents a disgusting and sticky mess from developing in your kitchen. For a limited time, the 2-pack of these strainers will cost you less than $15!
Original Tweak Strainer: 2-Pack on sale for $14.99
The Original Tweak Strainer is a smart silicone strainer for kitchen sinks to trap leftover scraps of food. It'll prevent undesirable items from ever falling into your drain. Stop wasting your time and energy cleaning the drain when you have a strainer. Plus, you won't even have to touch the mess.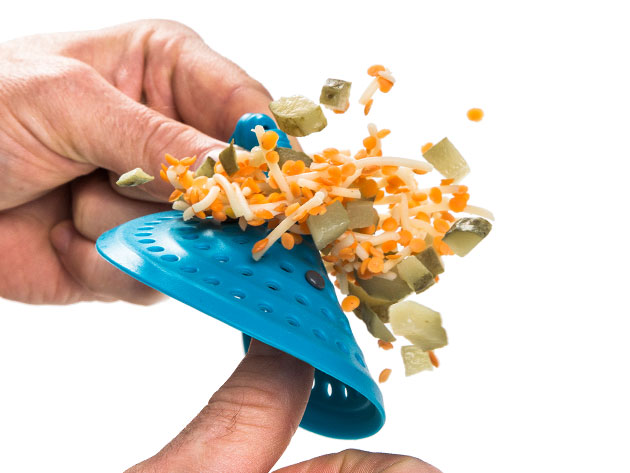 Constructed from high-quality silicone, the Original Tweak Strainer is stain-resistant and will never scratch your sink. The easy'Click pins allow users to customize the Tweak to fit your exact drain size. As long as the diameter is less than 4.3", these strainers will work perfectly. They are even dishwasher safe for an easy clean.
The Original Tweak Strainer is a small item that will make your life so much easier. For just $14.99, the Original Tweak Strainer is an incredibly good deal. Get yourself two amazing strainers for 24% off. Turn your kitchen into a clean and safe environment.
You can find even more great deals like this at The Daily Caller Shop.
WATCH: