Steve Carell is headed back to your televisions in a new series with Jennifer Aniston.
The Hollywood Reporter reported Tuesday:
The Office alum has booked the male lead in Apple's untitled morning show drama starring Jennifer Aniston and Reese Witherspoon. The casting, which marks Carell's first series regular role since he wrapped the NBC comedy in 2011, marks the latest high-profile star to join an Apple series.

Picked up with a two-season, 20-episode order, the drama offers an inside look at the lives of the people who help America wake up in the morning. Brian Stelter's book Top of the Morning: Inside the Cutthroat World of Morning TV serves as background for the series, which is based on an original concept by Michael Ellenberg.
I sure do like the sound of this. Hell, one might even say this is music to my ears.
Everybody knows that I'm a huge fan of "The Office." It's without question one of the greatest shows ever made, and Carell as the wild leader Michael Scott was a huge reason why. The man is a comedy machine.
Yet, we've also learned that he can play a very serious role. Look no further than "Fox Catcher," "Little Miss Sunshine" or "Last Flag Flying" for proof of that fact. The man has range most actors could only ever dream of possessing. (RELATED: Remember The Hit Show 'The Office'? The Star Has Revealed If It's Coming Back)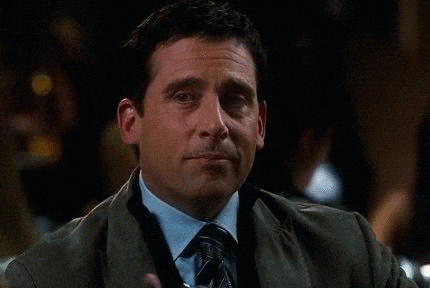 I never read Stelter's book, and don't really have any inclination to. Doesn't exactly sound like my cup of tea. But I more than willing to watch any show that combines the media, Carell and Aniston. That sounds like a match made in heaven.
There is no official release date at this time. Make sure to check back for more updates when we have them.