Classic game nerds are all too familiar with a certain scenario—you're playing a heated, head-to-head NES match on Street Fighter or some other title, and right when the fatal blow is to be struck, adrenaline gets the better of you, and you accidentally yank out your controller from the console—anticlimactic, to say the least. These Bluetooth GamePads are fully wireless and integrate perfectly with the NES Classic Edition. Nip the issue in the bud at $21.99 each after 26% off right now at the shop.
8BitDo N30 Retro Bluetooth Gamepad on sale for $21.99
Just in case Bluetooth functionality happens to fail, these pads include USB playability, and come standard with a 12-month warranty. They're also made with upgradable firmware, ensuring optimal performance over time, and work with a variety of other hardware you might have or be interested in purchasing some day, including the Nintendo Switch, Android, Mac OS, & Windows devices, as well as Raspberry Pi.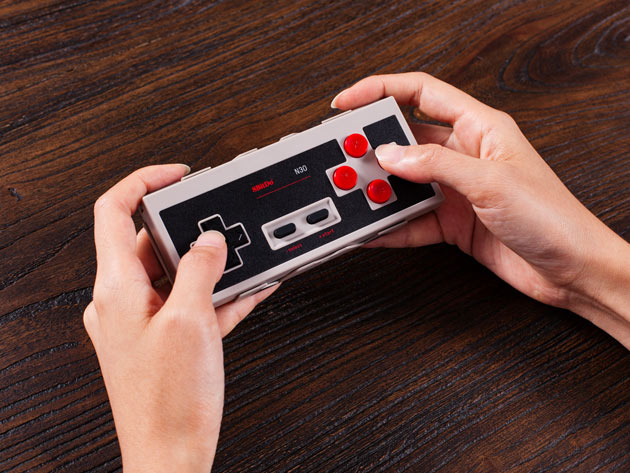 If you want the classic enjoyment of NES without the hassle of cords, plus the option to extend the wireless glory to other devices, check out this N30 GamePad—currently $21.99 each after 26% off for Daily Caller readers.
You can find even more great deals like this at The Daily Caller Shop.