Aaron Paul made it sound like the third season of the HBO hit show "Westworld" will be incredible.
Paul, who joined the cast in the third season, told Digital Spy the following about the upcoming season:
All I can say is it's par for the course. What is so great about "Westworld" is it's just so inventive and different and dangerous and gory, but this doesn't shy away from that, this particular new addition. I'm excited to join the team, that's really all I can say.
This sounds like music to my ears. The season is "dangerous" and full of "gore." Sign me up immediately. Don't hesitate for a second. Sign me up right now! (RELATED: HBO Hands Out Massive Raises To Stars Of One Of Its Biggest Hits. Here's How Much They'll Make)
View this post on Instagram
I am so excited for this third season. I'm literally struggling to put into words how excited I am to find out where we go now that we've essentially left the park at the end of the second season.
View this post on Instagram
This show has legit revolutionized television, and Ed Harris has given the performance of his career over the first two seasons.
Listen to me, you need to be watching this show. It has the greatest crossover appeal I've ever seen from a show of this nature. It's got an amazing amount of western elements, not to mention all the sci-fi elements you could possibly want.
I rarely claim something is a genius idea. I just don't hand out that kind of praise. Well, I'm more than willing to deem "Westworld" a genius show.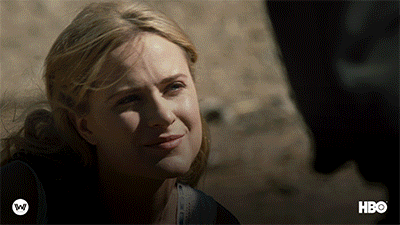 It's going to be a hell of a ride! Hopefully, the third season comes out before 2020, but I'm not holding my breath. Besides, I'd rather have quality over speed.