Johnny Manziel's TV preferences might officially cement his legendary status. He reportedly watches HBO's "Westworld."
According to a recent article from TSN, the Montreal Alouettes quarterback watched the show on a regular basis during his early time in the CFL.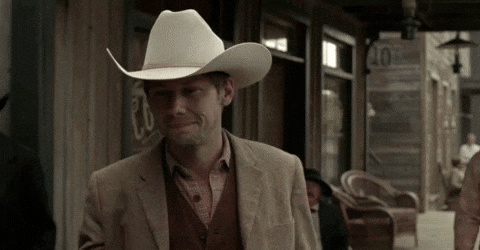 See, this is just further proof Manziel's critics are idiots. You can't love "Westworld" and not be a legend. That's how it works. Hell, how do you think I became such a legend? I immersed myself in the show.
Honestly, I don't want to be friends with people who don't watch HBO's hit sci-fi western show. I just don't want to do it. Why would any of us want that kind of negativity in our lives?
Now, we've even got Johnny Football on the squad. Not a bad lineup at all. Ed Harris, myself and JFF. That's one hell of a group. (RELATED: HBO Hands Out Massive Raises To Stars Of One Of Its Biggest Hits. Here's How Much They'll Make)
Can we please just get season three already? Why do we have to wait so long? I hate to whine and complain. I think people who do those things are losers.
However, I'll make an exception for "Westworld" because it's that good of a show. What a great development all the way around!