The New Orleans Saints got wide receiver Dez Bryant for a bargain.
According to Adam Schefter, he's only getting paid $600,000 for the remaining eight games of the season after signing with Drew Brees' squad. He can earn an additional $500,000 in bonuses.
Dez Bryant's base salary is $1.25M but will be prorated to bring it to $600,000K – and he has the ability to earn an additional $500K in incentives. https://t.co/iApstwy8e3

— Adam Schefter (@AdamSchefter) November 8, 2018
I think it's safe to say getting Dez Bryant for only $75,000 a game is one hell of a great bargain. In NFL terms, that's a complete steal. (RELATED: Saints Sign Dez Bryant)
View this post on Instagram
It's now all on Bryant's shoulder to ball out in these final eight games in order to earn himself a big payday in the offseason.
Honestly, I think there is a great chance Bryant has a great time in New Orleans. He'll have one of the greatest quarterbacks to ever play the game throwing him the ball. That's not a bad setup at all.
Plus, the Saints love to air it out.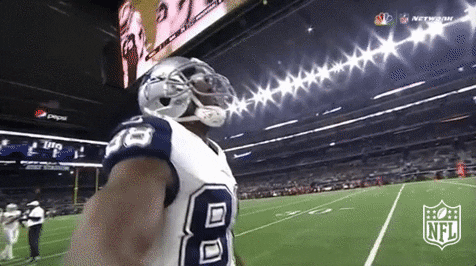 No matter how this all plays out, watching Bryant back on the field is going to be incredibly entertaining.