A new trailer was recently released for Matthew McConaughey's upcoming movie "The Beach Bum."
The plot of the film, according to the YouTube description, is, "A rebellious stoner named Moondog lives life by his own rules."
That's obviously not a ton of meat on the bones of the plot, but the trailer is pretty entertaining. The most fascinating part is the fact McConaughey looks absolutely nothing like his usual self.
In fact, he's pretty much completely unrecognizable. Watch the trailer below.
Everybody who knows me knows there's nothing that gets me fired up quite like a new movie from McConaughey. Everything he touches turns to gold. This might look like something a bit unusual for him, but I'm not going to fret. (RELATED: Our First Look At 'True Detective' Season Three Is Here. It Looks Awesome)
After you have a certain amount of success, you just have to trust the system.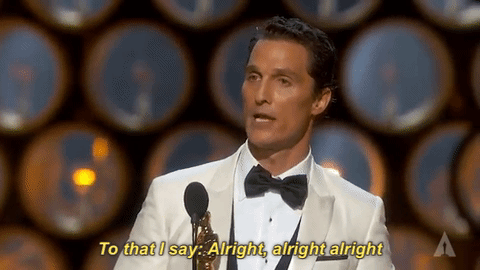 You can catch "The Beach Bum" in theaters March 22. You can guarantee on me being there.