In case you haven't heard, there's a new lighter tech on the market that's just plain better than normal butane. It's plasma, and it's cleaner, hotter, and won't budge in the wind or water. Check out these four different options—they're all on serious discount and make great gifts for the holiday season. Use the extra 20% off Black Friday coupon: BFSAVE20 on any of them!
Saberlight Rechargeable Plasma Lighter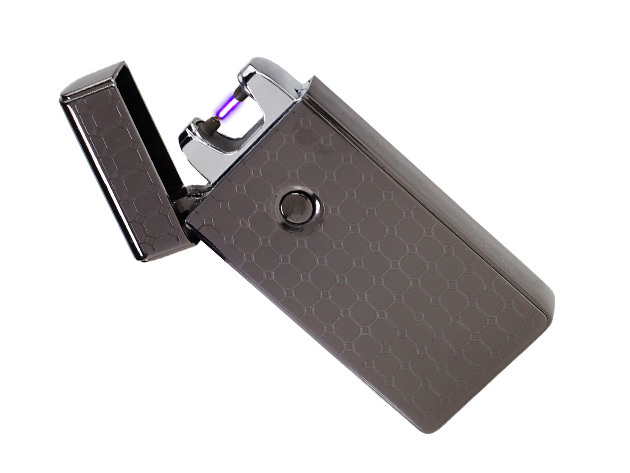 This baby can be recharged indefinitely, meaning you never have to fill up or replace your butane lighter again, and gives you 300 uses per charge. It's also TSA-approved for travel and will give you all of the expected benefits of a plasma beam lighter, including less toxicity, and a more durable source that won't blow or splash out.
Buy Now: Plasma tech generally isn't cheap, but Daily Caller readers can snag this lighter for just $15.95 base price after an 84% discount off the $99.99 MSRP. Don't forget to use the code BFSAVE20 for your extra Black Friday 20% off!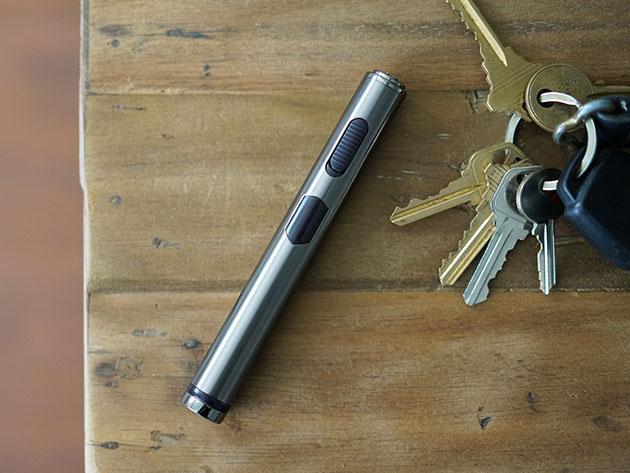 This is an all-purpose lighter for cigarettes, cooking, candles, or whatever else you could possibly want. It took three years of research & development before production began, and the result is a do-anything, free-form plasma lighter with all of the wonderful benefits that come with the technology in general. It's touch-activated, plus sports an auto-shut-off feature to save energy.
Buy Now: An 80% discount at the shop gets you $80 off the MSRP and a base price of $19.99 before the Black Friday code.
Plazmatic VEO Flameless USB Lighter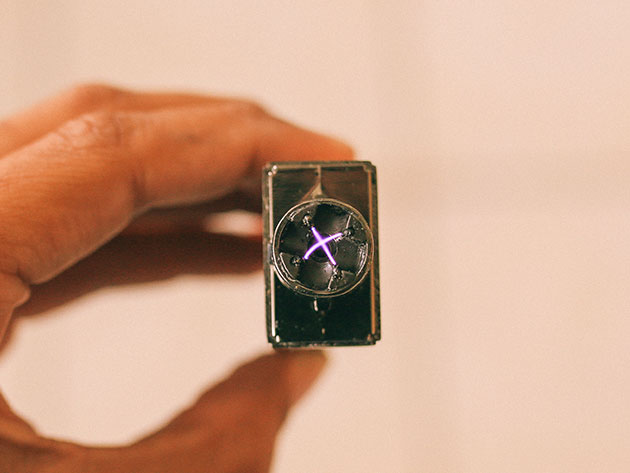 Another highly adaptable lighting solution, the VEO comes standard with an extra-wide lighting surface, cylindrical head, and push-button ignition for multi-purpose use. It features handy USB charging. One hour of plug-in time gets you 50-100 ignitions. This Plazmatic is also constructed to be extra easy to clean.
Buy Now: After the initial discount and a new price drop, you get 37% off the $59 MSRP—$36.99 plus an extra 20% off when you use that code: BFSAVE20.
Saberlight Thunderblade Tactical Arc Lighter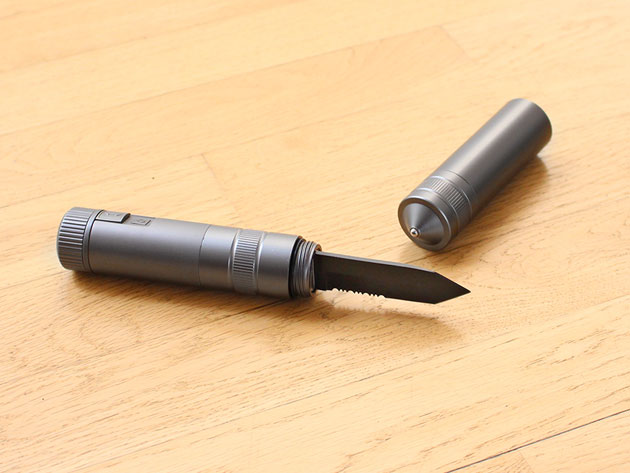 Like the Bolt, this is a pan-use arc lighter with all the wonders of plasma, non-butane use. Unlike the Bolt, it sports a serrated survival knife for the more adventurous users out there, plus a steel ball for breaking yourself out of jams. It comes standard with USB recharging, but you can also use a 5V/1A power source if you want a faster juice-up.
Buy Now: This one comes with a base of 48% off MSRP at $25.99 out the door before the code—another gigantic savings.