Seattle is officially getting an NHL team after a vote Tuesday from the Board of Governors.
CBS Sports reported the following:
The NHL voted unanimously in favor of expansion at the league's Board of Governors meeting in Georgia on Tuesday, officially green-lighting a 32nd franchise in Seattle.

The nine-member executive committee heard Seattle's presentation in October before voting unanimously to move the matter to the full board, then unanimously approving the expansion on Tuesday. Three-quarters of the league's current 31 owners needed to vote positively for the vote to officially pass.

…

Seattle's franchise will join the league starting with the 2021-22 season.
You can watch a video of commissioner Gary Bettman's press conference Tuesday announcing the news below.
Welcome back to professional hockey, Seattle. The NHL Board of Governors unanimously voted to expand to the Emerald City. The yet-to-be-named team will debut in the 2021-22 season.https://t.co/xhzx5c2ahF

— Twitter Moments (@TwitterMoments) December 4, 2018
This has been in the works for awhile now, and it shouldn't be a surprise to anybody who follows hockey. Believe it or not, I actually think an NHL team in Seattle is going to be a smashing success. Fans in Washington are a passionate group of people. There's no doubt about that at all. Just look at how they treat the Seahawks or how pissed they were when the Supersonics left. (RELATED: Seattle Is Close To Getting An NHL Team)
We also all know hockey fans are by far and away the most passionate fans in all of sports. We're like a pack of rabid animals.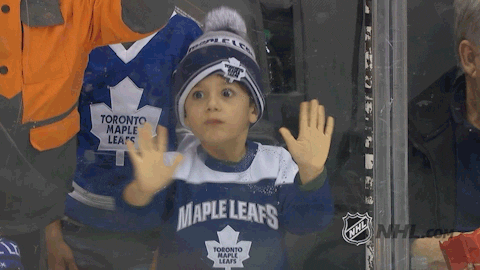 It'll be interesting to see if Seattle's expansion has the same early success the Vegas Golden Knights did in their inaugural year. They made the Stanley Cup final. That's not something I think anybody expected.
An expansion team doing that again is highly unlikely, but at least Seattle now has another pro franchise to go crazy over. I have no doubt the fans will be very excited.