If you're moving into a new place and need to outfit your kitchen, or you're tired of your current less-than-ideal knife set, BergHoff makes a 3-Piece that could be up your alley, and it's on heavy discount right now at the Daily Caller shop. Including a well-balanced, quality steel 10″ chef's knife, 8″ scalloped utility slicer, and 2.5″ peeling knife, the deal also makes a fantastic gift idea for Christmas. Check it out—Daily Caller readers can use the code MERRY15 to get an extra 15% off. That's a total of just $34 compared to an MSRP of $77.
BergHoff 3-Piece Stainless Steel Knife Set on sale for $34 with code MERRY15
All 3 are made of the same chromalloy used in most surgical instruments, leaving you with super durable knives that stay sharp longer. They're freezer safe, high and low temperature safe, and even anti-bacterial. The soft-grip handles are slip-resistant and comfortable at the same time. Plus, the variety of knives included ensures you'll be ready for practically any recipe and cooking task imaginable.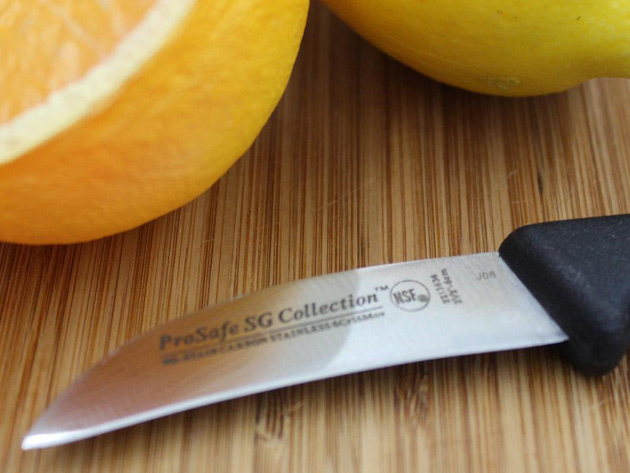 Whether you're looking for a new set yourself, or want the perfect gift for someone else this Christmas, consider snagging these while they're so cheap—only $34 out the door after a base discount of 48% off and the seasonal MERRY15 code.