These days almost any wireless earphones worth their salt sport a convenient case-charger combo, allowing you to juice up easily on the go and use your phones off and on all day. These AirTaps take it a step further with their super fast 1-hour charging time, 4-hour battery, and submersible waterproof rating. Plus, the seasonal MERRY15 discount count at the shop gets you these advanced phones for just $33—not bad compared with the hefty $79.99 MSRP.
AirTaps True Wireless Earbuds with Water-Resistance on sale for $39
Thanks to their IPX-certified waterproof rating, the AirTaps are also great for sweat and physical activity. A built-in mic lets you take hands-free calls, and the sleek design is reminiscent of the gorgeous Apple Airpods. Plus, you can choose from Black, or the Rose Gold option if you want to add a splash of pizzazz to your kit.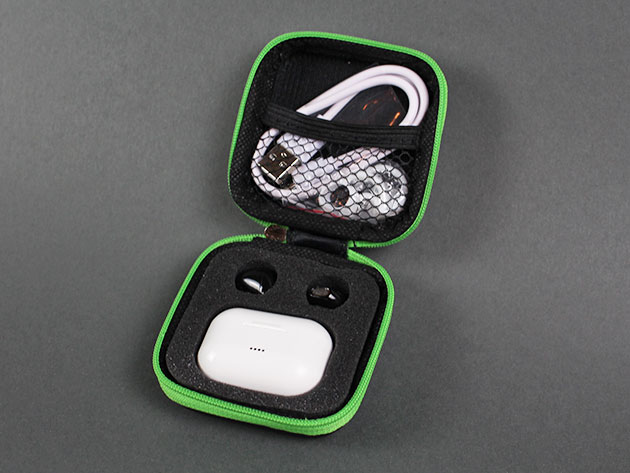 A set of reliable go-anywhere, do-anything wireless earphones at this price is hard to beat. Snag a pair at the Daily Caller shop today for just $33 after you use the code MERRY15 against the base 51% discount—that's $47 off MSRP!