Duke basketball phenom Zion Williamson put on another show Monday night against Notre Dame.
The freshman superstar and major NBA prospect had a block that must be seen in order to be believed. Zion literally just snatched the ball out of the air.
You can watch the insane video below. I'd suggest sitting down first. His block comes in at the 20-second mark.
Zion is simply a freak of nature. It doesn't make sense at all that a human is capable of jumping like he can. It doesn't make sense at all. (RELATED: Duke Basketball Star Zion Williamson Throws Down 360 Dunk Against Clemson)
How are he and I both humans, yet he has a vertical about 20 times higher than mine? That shouldn't happen, but clearly, he's just capable of super-human feats.
View this post on Instagram
I can't wait to watch Zion tear it up in the NBA. He's probably more athletic than 98 percent of people in the league right now.
He is going to do big things at the next level, but first, he's probably going to make a Final Four run with Duke.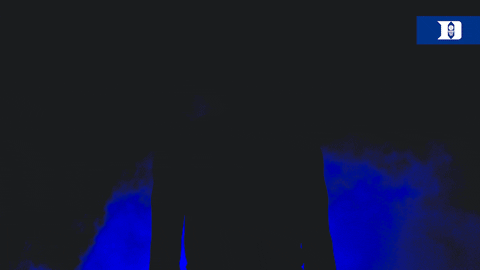 Things are about to get crazy!