"Game of Thrones" fans will be juiced after hearing what Emilia Clarke had to say about the ending.
According to Page Six, the woman behind Daenerys told Ryan Seacrest at the Oscars Sunday night that the ending would "shock" fans of the hit HBO show. (RELATED: These Are The Sexiest Photos Of 'Game Of Thrones' Star Emilia Clarke On The Internet)
It's also worth pointing out that we got some new 'GoT' footage as well Sunday. It's been a great past 18 hours for fans of the show.
My heart stopped when seeing this new Euphoria and The Righteous Gemstones footage and started again at Watchmen.

2019 is my new favorite year. #HBO2019 pic.twitter.com/ybbE1i1Ffb

— HBO (@HBO) February 24, 2019
Man, I simply can't wait for April 14 to get here. Everything we hear from the actors and the videos we've seen have all been awesome. (RELATED: HBO Releases New 'Game Of Thrones' Season 8 Footage)
They're doing an outstanding job of hyping the hell out of the eighth and final season.
I hope that the "shock" fans will be getting is Daenerys dying. Things have been going really well lately, and I don't need any soul-crushing developments.
Daeynerys going down might rattle my world in a way that is beyond recovery.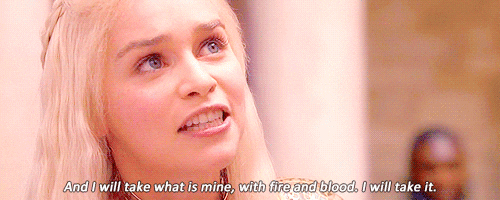 I don't know what's wrong with you if you're not jacked to see how one of the greatest stories ever told will conclude.
Outside of "Westworld," I'm not sure I've ever been more excited for anything on HBO to return. Let's get after it, folks. It's going to be one hell of a final season.