Rapper 2 Chainz apparently likes to spend a lot of money on clothes.
The star musician claimed during an appearance on The Angie Martinez show that he spent over $1 million on clothes in 2018, according to Page Six Tuesday. (SLIDESHOW: These Are The Hottest Women On Instagram)
Watch his full comments below:
If he's telling the truth, then 2 Chainz is one of the dumbest people on the planet when it comes to money. There is never a reason to spend that much money on clothes.
Again, let me repeat that for everybody out there who might not have read the last sentence. Spending a $1 million in clothes over a lifetime is insanely dumb. Doing it in a year is one of the stupidest things I've ever heard of. (SLIDESHOW: 142 Times Josephine Skriver Barely Wore Anything)
Clothes don't make you money. They simply don't.
View this post on Instagram
I will never understand how some people spend their money. I'm sure 2 Chainz has more money than I do. I'm not hating on him for being rich or having some cash in the bank.
Not at all. However, I'm a knocking him hardcore for thinking dropping a ton of cash on clothes is smart. It's clearly not.
Buy real estate, invest in the market, and find ways to put your money to work. This is Day One stuff.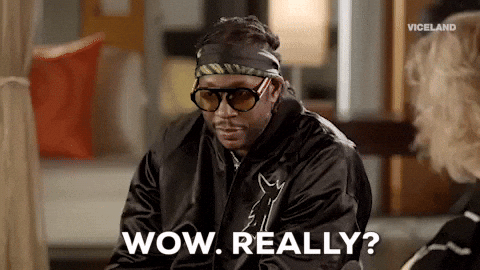 Do better, 2 Chainz. Do much better.