A few NFL teams are going to have a ton of money to play around with during free agency.
The Colts, Jets and Browns all have at least $79 million in cap space right before free agency, which begins March 13. (RELATED: Jason Witten Comes Out Of Retirement To Rejoin The Dallas Cowboys)
Indianapolis leads the way with more than $101 million, according to Albert Breer Monday.
Updated cap room leaders, via the NFL's internal report (trades not processed yet) …

1) Colts $101.523M
2) Jets $95.024M
3) Browns $79.043M
4) Bills $75.025M
5) 49ers $65.941M
6) Raiders $62.032M
7) Bengals $47.274M
8) Titans $42.797M
9) Cardinals $42.204M
10) Lions $39.587M

— Albert Breer (@AlbertBreer) March 11, 2019
If those teams are smart, there are limitless possibilities on what they can get done in the off-season. All three of them already have franchise quarterbacks, which means they can spread the money around to less expensive positions.
The Colts couldn't be sitting any prettier. More than $100 million in cap space is simply absurd and pretty much unheard of.
They could stack the field with weapons for Andrew Luck if they decide to use the money for the offensive side of the ball.
View this post on Instagram
The Browns already have the pieces you'd think they'd need for Mayfield, but maybe they're eager to beef it up even more. You never can have enough stars around a young quarterback.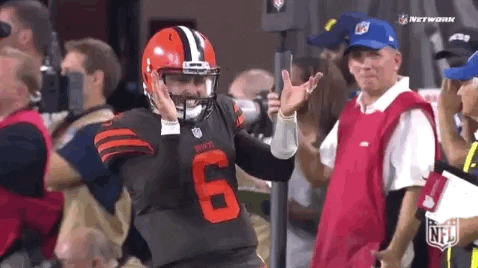 As for my Lions, go out and use the nearly $40 million we have to get Matthew Stafford some damn protection.
The man is behind the line running around for his life, and I'm sick and tired of having to watch our franchise quarterback risk his life every time he drops back to pass.
Wednesday is going to be a wild day once all these things get moving. It should be fun!