Urban Meyer is officially a part of Fox Sports.
Meyer is joining Fox Sports as part of the college football pregame national broadcast during the season on Saturdays, according to a Monday press release.
The first run of the show will start right away on Week 1.
View this post on Instagram
The move comes after Urban Meyer shocked the college football world when he stepped away from his head coaching position at Ohio State. (RELATED: Ohio State Football Coach Urban Meyer Claims He Doesn't Plan On Coaching Again)
I think we all knew the end was in sight, but I don't think any of us expected the abrupt end we got this past season.
View this post on Instagram
Now, he's going to have a national platform for at least 14 weeks throughout the season. Meyer previously had a short stint on ESPN after leaving Florida.
This is actually a great hire for Fox. Meyer is one of the greatest coaches in the history of the sport. He's won titles at Florida and OSU and has been widely viewed as the second-best coach during my lifetime. The only man with a better claim would be Nick Saban at Alabama.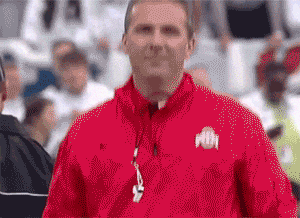 I'm still not buying that he's done coaching forever. A guy like him is way too competitive to hang it up early. I don't know when it'll happen or where, but I'm confident we haven't seen the end of Meyer on the sidelines.
You can take that to the bank.