"Game of Thrones" episodes in season eight might not be as long as we thought.
There had been reports that each of the final six episodes would be about 90 minutes long. However, as first noticed by Barstool Sports, you can see both episodes in HBO's guide. It's not good news. The first episode has an apparent runtime of 54 minutes and the second one has a runtime of 58 minutes. (RELATED: These Are The Sexiest Photos Of 'Game Of Thrones' Star Emilia Clarke On The Internet)
Not cool, HBO. Not cool at all. You can't hype us up with the prospect of six mini-movies, and then deliver two episodes that might not even crack an hour.
That's just not acceptable. How am I supposed to get enough of Jon Snow and Daenerys if the episodes are under an hour? (RELATED: Watch 'Game Of Thrones' Season 8 First Full Trailer)
View this post on Instagram
It'd be one thing if we were never led to believe the episodes might be 90 minutes each. Then I wouldn't care.
However, that's not the case. We were all hyped for long episodes. We dreamed about them, we thought about them constantly and now it's been ripped away.
It's just a tragic and sad day.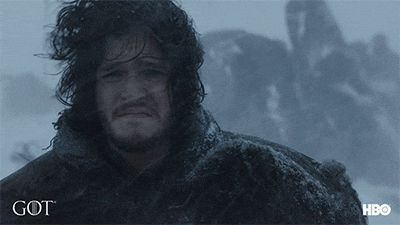 Now, there is a chance HBO is just screwing with us here. I totally leave the door open on that possibility, and I hope that's the case.
HBO messing with people and spreading misinformation wouldn't exactly be new. Let's hope that this is just a smokescreen from the network, because I'm going to be super pissed if these episodes are short.