Duke basketball star Zion Williamson is a human highlight reel, and his top plays from the season are proof.
ESPN put together his top 10 plays from the season for fans to enjoy. For those of us who love college basketball, the video is pretty much porn. (RELATED: The March Madness Bracket Has Been Released)
It's nothing but massive dunks and insane displays of athleticism. Watch it below and try to contain your excitement.
Look, I don't care if you hate Duke or not. I hate the Blue Devils more than all of you! That's right, I hate Coach K's team more than anybody else walking around. (RELATED: Watch Wisconsin Beat Kentucky In The 2015 Final Four)
That's just the way it is when a team takes a ring right off of your finger. Yet I'm still able to admit greatness when I see it, and Zion is as great as it gets in college basketball right now.
View this post on Instagram
It's a real shame he missed a decent chunk of the season with a sprained knee. It's almost like we got deprived of air.
How many dunks did we miss? How many incredible blocks? How many jaw-dropping plays? We'll never know, and that's just something we're going to have to live with.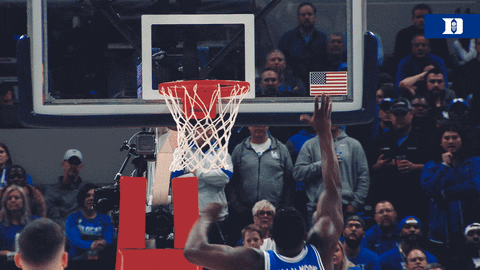 However, he's back now, and the Blue Devils look ready to roll in March. Again, I hate them with all the passion in the world, but my eyes still function.
There's no doubt Duke is the heavy favorite to win the whole damn thing, and Zion is the main reason why.
View this post on Instagram
Sound off in the comments with the team you think will cut down the nets at the end of March Madness. I think most of you will agree with me.