The Green Bay Packers will pay a visit to the Chicago Bears for the first game of the 2019 NFL season.
It was announced Monday afternoon that the bitter NFC North rivals would kick off the new year of NFL action Sept. 5, and that's a solid game to get things started.
NFL regular-season opener, Thursday Sept. 5: Packers at Bears.

— Adam Schefter (@AdamSchefter) March 25, 2019
I love the idea of the NFC North getting the first crack at the season. I hate the Bears and the Packers, but it still should be a great one.
Packers fans and Bears fans absolutely hate each other. I'm not talking about some normal jabbing that we see in sports all the time. (RELATED: Packers QB Aaron Rodgers Says He Won't Get Surgery On His Knee)
It's makes the Cold War look like a friendly picnic between the Soviet Union and America. These fanbases would rather cheer for the Taliban than cheer for each other. The hatred is that real, and I've witnessed it firsthand.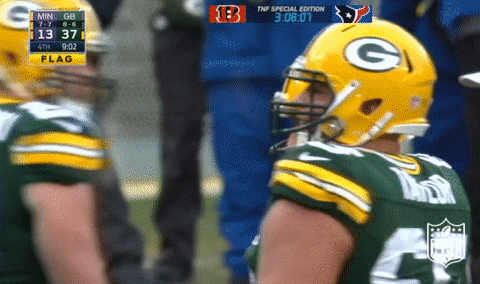 If you're going to get the season started, then you need one hell of a great game. Getting the 2019 campaign kicked off with two bitter rivals is about as good as it gets.
It's going to be under the lights at Soldier Field between two historic franchises. As a fan of the game, what more could you want?
Football is less than six months away from returning. You know that I'll be counting down the days as they go by, and I'll have some beer on ice ready to roll for Sept. 5.
You can count on that. Can't wait!