Fran Belibi is apparently the greatest dunker in all of America.
Yes, that's correct. We're supposed to believe that a 6'1″ woman is a better athlete than the best male basketball players coming out of high school. (SLIDESHOW: These Women On Instagram Hate Wearing Clothes)
Belibi won the McDonald's dunk contest Monday night competing against young men. She performed a couple dunks that I've seen seventh graders do before. (SLIDESHOW: 142 Times Josephine Skriver Barely Wore Anything)
Fran Belibi THREW DOWN in the 1st round of the dunk contest pic.twitter.com/2oFbFuOgTQ

— espnW (@espnW) March 26, 2019
Only the 2nd woman to EVER win the dunk contest

We see you, Fran Belibi! #SCtop10 pic.twitter.com/E2Oqa2x4CE

— SportsCenter (@SportsCenter) March 26, 2019
Those videos are real. They're not a joke. She actually won off of those dunks. Now, you must be thinking the men must have really sucked in order for that to happen. (SLIDESHOW: 71 Times Samantha Hoopes Stripped Down)
Not at all, my friends. They put on a freak show display of athleticism. One guy dunked over three people.(SLIDESHOW: This Blonde Bombshell Might Be The Hottest Model On The Internet)
This dude windmilled over 3 people and lost a national HS dunk contest to a girl just because she dunked. UNREAL pic.twitter.com/8dFqPIl4ka

— 3hunnit (@ClevelandGod) March 26, 2019
Another guy pulled off a dunk Belibi couldn't do if you gave her a million opportunities and lowered the hoop. (SLIDESHOW: 60 Times Abigail Ratchford Wore Almost Nothing)
He did this in the Dunk Contest. But he also WON the 3 Point Contest.

— UNC Recruits (@UNCRecruits) March 26, 2019
What the hell is wrong with these judges? Sure, it's cool that Belibi can dunk. Good for her, but let's not pretend she belongs in the same gym as elite male recruits.
That's just an insult to our intelligence. The idea that any of those dunks from her are impressive is downright foolishness.
Pure foolishness!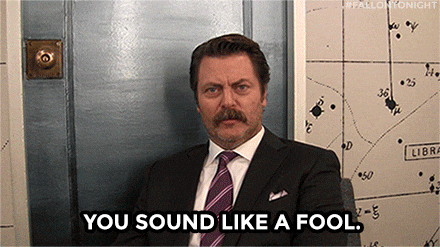 I hope that she has a great career down the road, but her winning the dunk contest is an insult to all the men who actually did better.
Last time I checked, this is America. We don't reward people because it makes us feel good. We do it because they've earned it.
Belibi absolutely didn't earn the right to win that dunk competition. Not even close.