The new episode of "SEAL Team" premiering on CBS Wednesday night looks great.
The latest episode is titled "You Only Die Once," and it looks like we're in for a ton of action. According to the YouTube description from the preview, the plot is: "Bravo Team sets out on a special ops mission to take down the financier and mastermind behind several terrorist attacks." (RELATED: 'SEAL Team' Is Excellent In New Episode 'Time To Shine')
Yeah, you can go ahead and sign me up for that storyline. Watch the electric teaser below.
Let's go! I'm getting a bit of a "Lone Survivor" vibe from the preview, and I'm here for it. Bravo Team with their backs against the wall and death on the horizon?
What more could we possibly want as fans? Damn, Max Thierot promised action in the new episodes in Season 2, and it looks like he was 100-percent correct. (RELATED: 'SEAL Team' Star Max Thieriot Discusses Season 2, Teases Some 'Great Action' In Coming Episodes)
View this post on Instagram
My guess is that Bravo is going to smoke the bad guys and make a razor-thin exit. Tune in Wednesday night at 10 p.m. EST to find out how it all goes down.
You know that I'll be watching with the rest of you.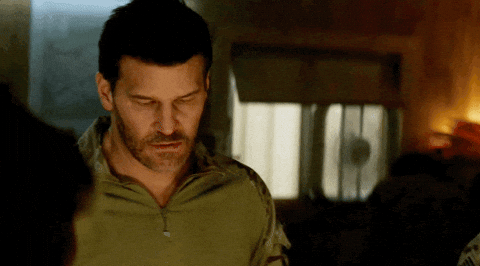 It's going to be great!