Jordy Nelson's days as a professional football player are over.
According to his former teammate James Jones, the Green Bay Packers legend retired Wednesday after 11 years in the NFL. He played for the Packers and Raiders during his time in the league. (RELATED: Packers QB Aaron Rodgers Says He Won't Get Surgery On His Knee)
After more than a decade in the NFL, my brother, former #Packers & #Raiders WR @JordyRNelson is calling it a career. He's stepping away from the game with more than 8,500 yards…72+ TD's and as a SB Champion! I'm proud of him and happy for him and his family! #Ese' #Respect

— James Jones (@89JonesNTAF) March 27, 2019
Former Packers + Raiders WR Jordy Nelson retiring after 10 seasons. (via @89JonesNTAF) pic.twitter.com/RQL4FnMgFe

— NFL (@NFL) March 27, 2019
Damn, what a ride for Nelson. He was a dominant receiver during large portions of his time with the Packers. The former Kansas State player was Aaron Rodgers' favorite target.
All he did was make plays and terrorize defenses.
This announcement is a bit surprising. There were definitely opportunities out there for him if he wanted to keep playing. I guess he was just able to recognize when the party was over and it was time to go home.
It should be interesting to see what he does in retirement. He's got 'becoming a coach' written all over. He knows football, he's highly intelligent and has a workhorse attitude.
That's generally what you're looking for in a great coach. I wouldn't hesitate for a second to add him to my staff if I was running a college or pro program.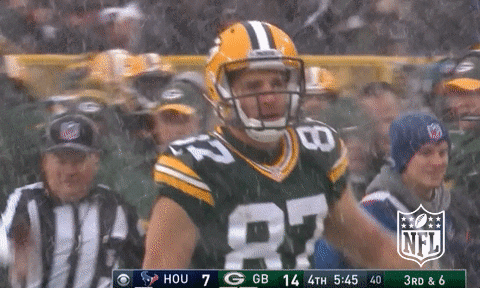 Finally, I don't think money will ever be a concern for Jordy. He cashed in with more than $50 million during his playing days. Don't spend it all in one place!