Mountain Dew is the latest company to get into the "Game of Thrones" marketing game.
Following in the footsteps of Bud Light, my former favorite soda (I don't drink soda at all anymore) has started a "GoT" advertising campaign, and it's pretty damn cool. (RELATED: These Are The Sexiest Photos Of 'Game Of Thrones' Star Emilia Clarke On The Internet)
USA Today reported the following Thursday on the "A Can Has No Name" ad:
Fans can use social media – and their real-world scavenging skills in New York and LA – to get limited edition cans inspired by the show. Mountain Dew opted to focus on the character of Arya Stark, who as part of her training as an assassin with the Faceless Men of Braavos had to relinquish her identity to become "no one."

These special Mountain Dew cans, which cannot be bought, have no visible markings and are an icy white color. But when the cans are chilled, the names on Arya's kill list, including characters who killed some of her family, will emerge.
You can watch a video of the Mountain Dew ad below:
This is one awesome advertising idea from Mountain Dew. Obviously, "Game of Thrones" is the hottest thing on the streets these days. Everybody wants a piece of their mojo. (RELATED: HBO Will Release 'Game Of Thrones: The Last Watch' Documentary After Final Season Airs)
Making a can that shows off Arya's kill list when chilled is one of the most badass things that I've ever seen when it comes to pushing a product.
I'm not just saying that because I used to drink some Dew. It's because it's legit awesome.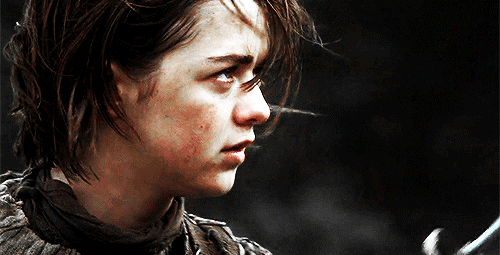 I might not drink MD these days, but I kind of just want one of these cans to see if they work. "GoT" combining forces with my former favorite soda is a match made in Heaven.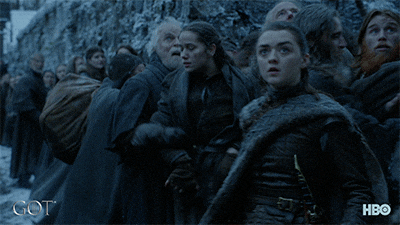 It's truly amazing how the hit show has just taken over the entertainment industry and is now ingrained in our culture. That rarely ever happens, but "GoT" has done it seemingly without a problem at all.
Tune in April 14 to watch the first episode of the eighth and final season on HBO. It's going to be epic.