XFL commissioner Oliver Luck believes there is a path for Johnny Manziel in the league.
Johnny Football was playing in the AAF for the Memphis Express before that all fell apart in epic fashion, but it sounds like he won't have to wait too long before playing again. It sounds like the XFL is ready and waiting to give Manziel a shot. (RELATED: Alliance Of American Football Suspending Operations)
View this post on Instagram
"If he is able to meet our standards and if our coaches think he's one of the top quarterbacks out there that can help us. Certainly, we have no reason not to believe he couldn't be in the mix. But again it's really up to our coaches in terms of the quarterbacks they wanna take a look at," Luck said on #PFTPM Monday, according to ProFootballTalk.
Anybody who doesn't think Manziel will be in the XFL in 2020 is kidding themselves. The league will take him in a heartbeat.
They need attention to get things off of the ground, and they're not going to get anybody on the same level as Manziel. They just won't.
The Texas A&M Heisman winner moves the needle, and that's a fact that we all know.
View this post on Instagram
Despite the fact that the AAF was an utter disaster, I actually think the XFL will be fine, especially if Manziel becomes the face of the league.
Vince McMahon might be the greatest promoter in all of sports; teaming up with Manziel makes almost too much sense. It' s a match made in Heaven.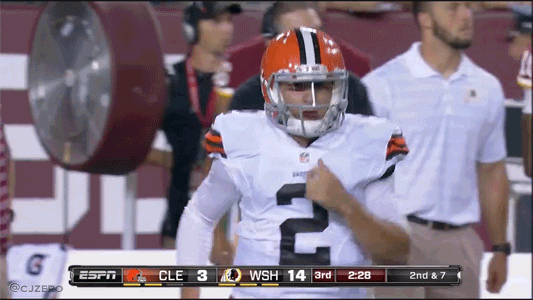 The XFL arrives in early 2020, and I'd be willing to bet just about anything that he's on a team's roster.